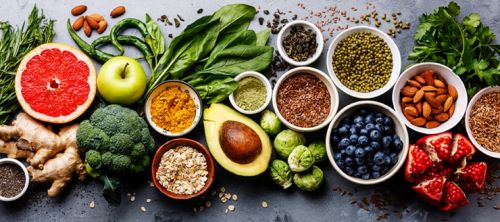 What to eat before and after a run
As a runner, choosing when and what to eat before and after a run is extremely important.
Timing
When you begin a run, you should feel neither starved nor stuffed. You don't want to eat immediately before running because it could lead to cramping or annoying side stitches. But running on an empty stomach may cause you to run out of energy and leave you feeling very fatigued during your runs. As a very general rule, some running experts recommend that you eat a light meal about one and a half to two hours before you start running, or a small snack 30 minutes to an hour before running.
Important nutrients
Proper nutrition and hydration are essential not only for maintaining good health, but also to promote peak performance. Reaping the full benefits of exercise means treating your body like a temple, by giving it the right fuel to stay strong, fit and healthy. Eating well before a run minimizes fatigue so you can give it your all and refueling after exercise helps your muscles to repair, protecting you from injury.
Preparation is key to getting the most from your run. Before heading out, choose foods rich in carbohydrate, protein and fiber, as these are easy to digest and release a steady stream of energy that will keep you going for longer. Great examples include oatmeal, nut butters, fruit smoothies and whole grains, such as wholemeal toast. Foods containing potassium, such as bananas, are also really beneficial to runners as potassium helps to regulate your blood pressure.
After running, it's important to eat foods that will help heal your weary muscles. Wholegrain carbohydrates including pasta and brown rice provide energy, build muscle and improve endurance and performance. Pair them with protein-dense foods such as eggs, chicken and nuts and plenty of fruit and vegetables, as these are packed with immune-boosting vitamins and minerals that will help you to fight off pesky coughs and colds so you can keep running throughout the year!
Back to Moodboard