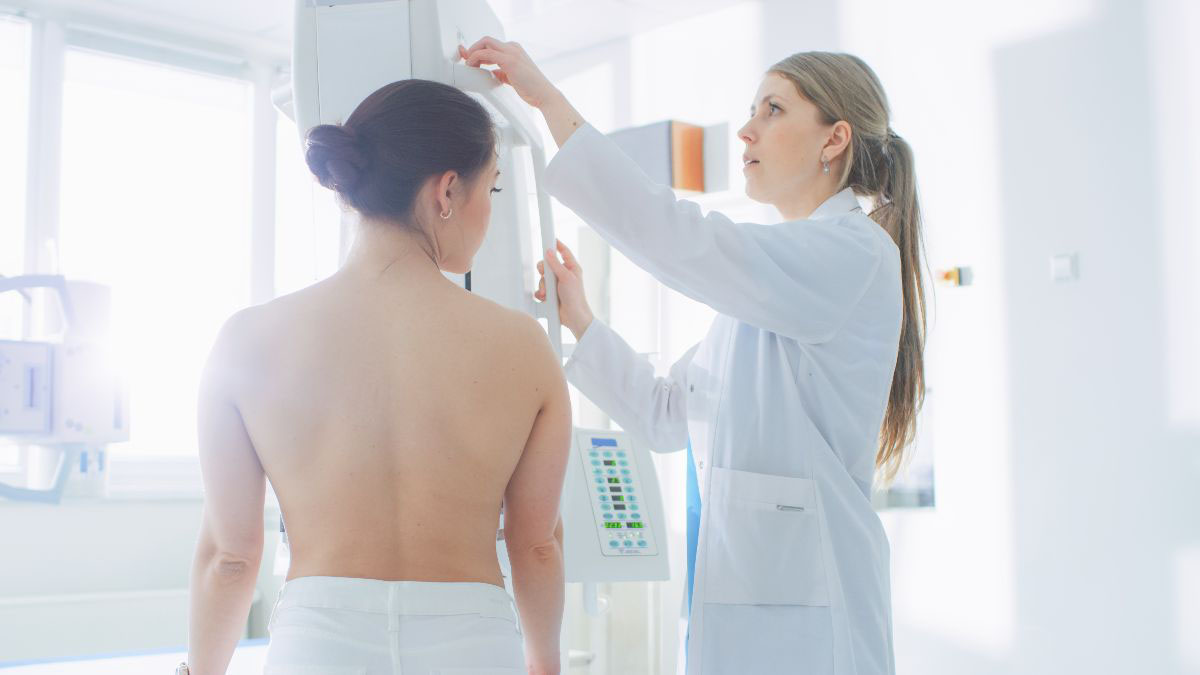 Important health check-ups for women at every age
Health checks with a medical professional can ensure you are set up for a happy and healthy life. Regularly checking in with your doctor or a healthcare professional makes detecting any issues and early-stage symptoms much easier, meaning people can receive treatment or make lifestyle changes before they develop more serious problems.
Get into good habits
From breast screening to bone density scans, there are several important health check-ups for women to be aware of. That's in addition to regular eye tests and skin checks, which are an important part of supporting a healthy lifestyle. Visit an optician once a year to check for cataracts and degeneration, and keep an eye on moles in order to spot the signs of skin cancer. This is something you can do yourself, but if you do notice any change in the colour, size or shape of an existing mole, book an appointment with your GP or a skincare specialist.
Being proactive at every age
Talking of carrying out checks yourself, it's advisable to get into the habit of examining your breasts every month from any age. Speak to a healthcare professional if you detect any lumps or abnormalities. Other healthy-living measures that are easy to add into your day-to-day routine include taking vitamins and supplements and eating five serves of fruit and vegetables a day.
Check-ups by decade
Read about the most important health check-ups you should have and see our useful checklist below:
Age: 30s
Recommended health check: Cervical screening
What's involved? By taking a sample of cells from the cervix, it's possible to detect abnormalities that – if left untreated – could lead to cancer. Women aged 25-64 are eligible for a free cervical screening test every three to five years.
Age: 40s
Recommended health checks: Blood pressure and cholesterol tests
What's involved? It's recommended that all adults aged 40 and over have their blood pressure tested at least every five years. To test if your blood pressure is within a normal range, a GP or practice nurse inflates a cuff that fits around your upper arm until it's tight. High blood pressure can weaken the heart and damage artery walls, increasing the risk of heart disease, stroke and kidney disease. However, a healthcare professional can advise on the steps you can take to lower your blood pressure, if necessary. A simple blood test detects cholesterol levels that, if needed, can be lowered by changing your diet, maintaining a healthy weight and taking regular exercise.
Age: 50s
Recommended health checks: Breast screening
What's involved? The earlier breast cancer is detected, the better chances a person has of surviving it. Women are advised to have a mammogram – in which each breast is x-rayed – in their early 50s and from then on, every three years until their 70th birthday.
Age: 60s
Recommended health checks: Bowel cancer screening
What's involved? Bowel cancer screening doesn't diagnose cancer, but it can detect potential problems before a person has symptoms.
Age: 70s
Recommended health checks: Bone density scan
What's involved? A bone density scan is generally recommended for people aged 65 and over to check on bone health and assess the risk of developing osteoporosis.
Generali Vitality helps you understand your health through health checks and assessments, and it encourages you to get healthier by rewarding your positive lifestyle choices. The healthier you live, the greater the rewards.
Back to Moodboard