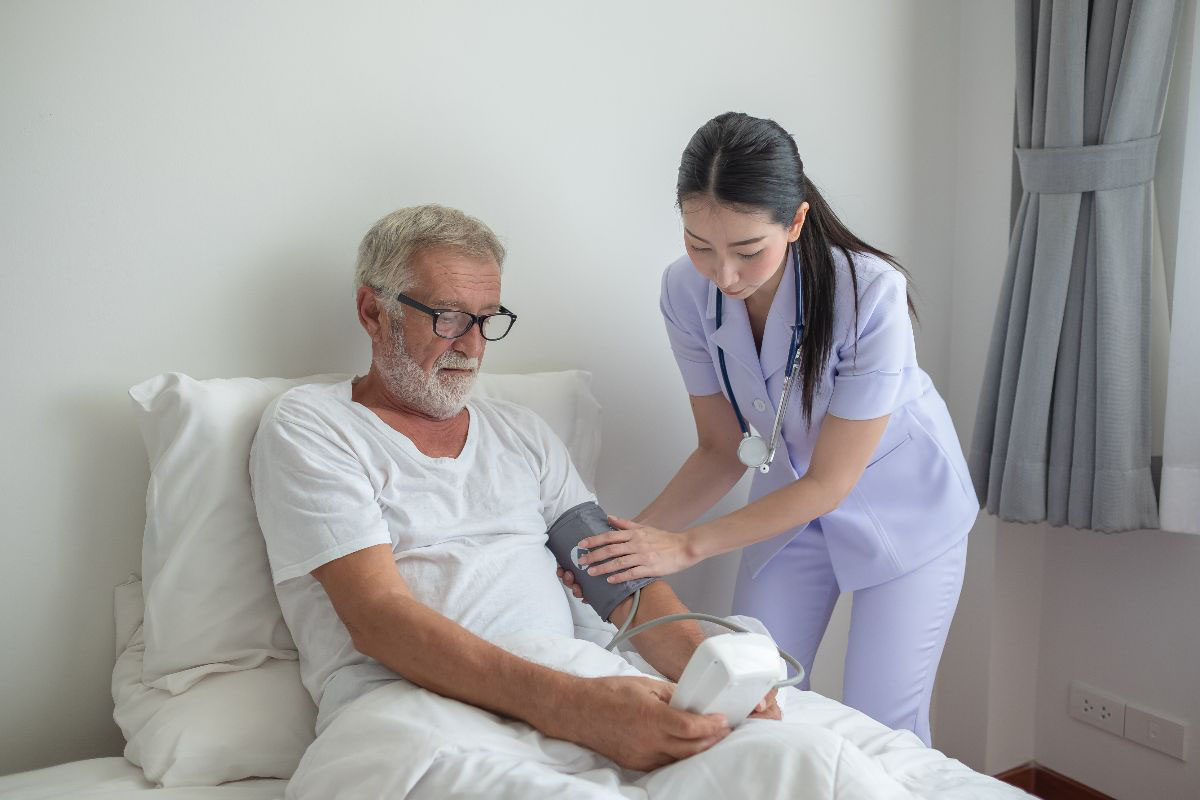 Important health check-ups for men at every age
Being proactive about your health is a key part of supporting your overall well-being, that's why check-ups are so important at every stage of life.
No one wants to spend too much time thinking about serious health conditions like heart disease or cancer but is important to be aware of the health checks that are designed to look for risk factors or early signs of the illnesses. Cardiovascular disease is the number-one cause of death globally, but many cases are preventable. In addition, while bowel cancer screening doesn't diagnose cancer, but it can detect potential problems before a person has symptoms.
To maximize the life and performance of your car, you usually follow your vehicle's maintenance schedule and service interval record to spot any small issues and stop them becoming serious. The same thinking can be applied to humans. Most people arrive in their 40s feeling fit and healthy, but various tests can reveal underlying issues that you might not otherwise be aware of. There are health check you can take regularly to pick up early signs of stroke risk, diabetes, dementia and heart and kidney disease.
Check-ups by decade
Read about the most important health check-ups you should have and see our useful checklist below:
Age: 30s
Recommended health checks: Eye test and skin checks
What's involved? It's not just about finding out whether you may need glasses – a thorough examination checks eye pressure and looks for signs of cataracts and degeneration. You can carry out a skin check yourself and, if you notice any change in the colour, size or shape of an existing mole, book an appointment with your GP or see a skin care specialist.
Age: 40s
Recommended health checks: Blood pressure and cholesterol tests
What's involved? It's recommended that all adults aged 40 and over have their blood pressure tested at least every five years. To test if your blood pressure is within a normal range, a GP or practice nurse inflates a cuff that fits around your upper arm until it's tight. High blood pressure can weaken the heart and damage artery walls, increasing the risk of heart disease, stroke and kidney disease. However, a healthcare professional can advise on the steps you can take to lower your blood pressure, if necessary. A simple blood test detects cholesterol levels that, if needed, can be lowered by changing your diet, maintaining a healthy weight and taking regular exercise.
Age: 50s
Recommended health checks: Prostate cancer awareness
What's involved? There isn't a screening program for prostate cancer, but you should be aware of the things that may indicate there's a problem. These include needing to go to the toilet more often (and more urgently) than usual and blood in your urine. If you are concerned, a doctor can check your levels of prostate-specific antigen (PSA) to help form a diagnosis.
Age: 60s
Recommended health checks: Abdominal aortic aneurysm (AAA) screening
What's involved? Through an ultrasound scan of the stomach, it's possible to detect if there's a bulge or swelling in the aorta – the body's main blood vessel – that could burst and cause life-threatening bleeding. As aneurysms are more common in men, it's routinely offered to those aged 65 of over.
Age: 70s
Recommended health checks: Bone density scan
What's involved? A bone density scan is generally recommended for people aged 65 to check on bone health and assess the risk of developing osteoporosis.
Generali Vitality helps you understand your health through health checks and assessments, and it encourages you to get healthier by rewarding your positive lifestyle choices. The healthier you live, the greater the rewards.
Back to Moodboard